Town of Evans Police Department, Evans, New York
The mission of the Town of Evans Police Department is to provide for the peace and security of all residents of the Town of Evans, to safeguard lives and property; to protect the innocent, the weak and peaceful, against violence or disorder.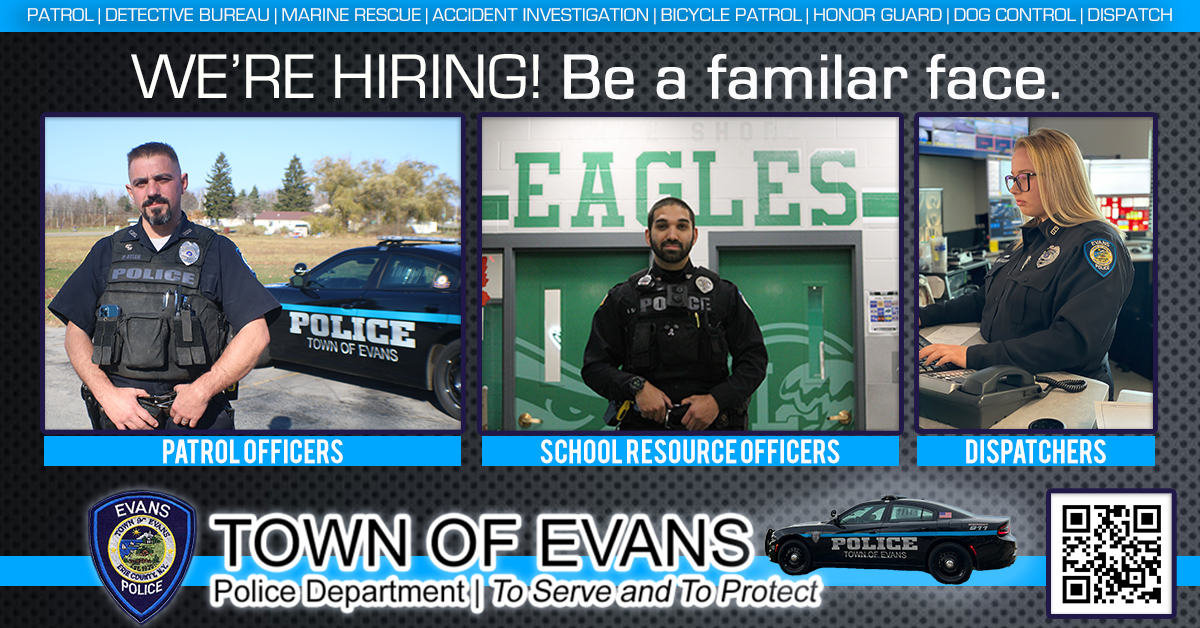 ---
We will enforce all of the laws for which we are responsible in a fair and impartial manner at all times. We will work in close cooperation with other law enforcement agencies in order to maintain the appropriate level of enforcement.
It is the expressed policy of this Department that police officers will use force only when the exercise of persuasion, advice and warning is found to be insufficient to obtain public cooperation to an extent necessary to secure observance of law or to restore order, and to use only the minimum degree of physical force which is necessary upon any particular occasion for achieving a police objective.